FOR IMMEDIATE RELEASE
December 7, 2021
Contact: Neil Bhaerman, nbhaerman@oft-aft.org, 412-266-4899
Menlo Park Academy Is Using Public Education Funding in Union Busting Attempt
Cleveland, OH — The administration at Menlo Park Academy, a K-8 charter school that serves gifted students, has been using public education funds to engage in a union busting campaign. The anti-union campaign, which includes anti-union literature and frivolous legal challenges intended to delay the election, began shortly after 96% of eligible employees supported forming the union and signed union authorization cards. The cards were submitted to the National Labor Relations Board on November 12 and include support from teachers, instructional assistants, instructional aides, one-on-one aides, and other licensed educators. 
"Teachers and students deserve a school environment that is conducive to teaching and learning, but right now our school is loud, chaotic, and under-resourced. That's why 96% of us signed union cards and requested that management either recognize our union or remain neutral while we have a secret ballot election," said Deb Vandrasik, a Fourth and Fifth Grade Teacher at Menlo Park Academy. "Instead, they're using public education funding to try and bully us and keep us from having a union. I'm floored that they turn us down when we need books, chairs and desks, but now they're spending thousands of dollars to try to bust our union." 
The educators are organizing to join the Cleveland Alliance of  Charter Teachers and Staff (Cleveland ACTS), Local 6570, which is affiliated with the Ohio Federation of Teachers and the American Federation of Teachers. Cleveland ACTS already represents educators and staff at seven local charter schools: Stepstone Academy, Summit Academy Parma, Summit Academy Painesville, and four ACCEL Schools (Northeast Ohio College Preparatory Lower Campus , Northeast Ohio College Preparatory High School, Cleveland College Preparatory School, and University of Cleveland Preparatory School). Teachers at Summit Academy Secondary Lorain also recently filed for a union election, with 100% support from eligible employees. That election will take place by mail ballot beginning on December 15.
"I started my journey at Menlo Park Academy as a parent after my son was accepted into the school as a kindergartner in 2013. I believe in the mission of the school so much that I jumped at the opportunity to teach at Menlo," said Alli Noga, an English Language Arts Teacher for grades six and seven. "Having a union at Menlo Park Academy would give us the opportunity to have input in decisions that affect our students' learning and well-being. It would also reduce our high turnover, providing more stability and continuity for our students."
Charter schools, which are also referred to as "community schools" in Ohio, are funded publicly but managed privately. According to state records, Menlo Park Academy is receiving more than $4 million in state funding for the 2021-2022 school year. While they are considered to be part of the public education system, charter schools are legally classified as private employers, necessitating that union organizing elections be administered by the federal National Labor Relations Board (NLRB) rather than Ohio's State Employment Relations Board (SERB). 
Despite almost a decade of precedents in Ohio showing that charter school union elections must be conducted by the NLRB, including the elections for the seven union charter schools in Cleveland ACTS, Menlo Park Academy is contesting the NLRB's jurisdiction. This is a frivolous challenge that does not have legal merit but will serve to delay the union election and give the administration a longer period of time to attempt to persuade employees. 
"Public education funding should be used to educate Ohio students, not to subvert the decision of an overwhelming majority of educators who support forming a union at Menlo Park Academy," said State Representative Jeffrey Crossman, who has previously introduced legislation regarding charter school accountability. 
The anti-union campaign has also included at least two letters to all staff that included misinformation and fear-mongering about unions in charter schools. 
"The most stressful parts of my school day are the result of decisions that were out of my control," said Daniel Pernod, a Social Studies Teacher for grades six and seven. "I think it is time for teachers to have a voice in shaping decisions that directly affect us and the students we serve."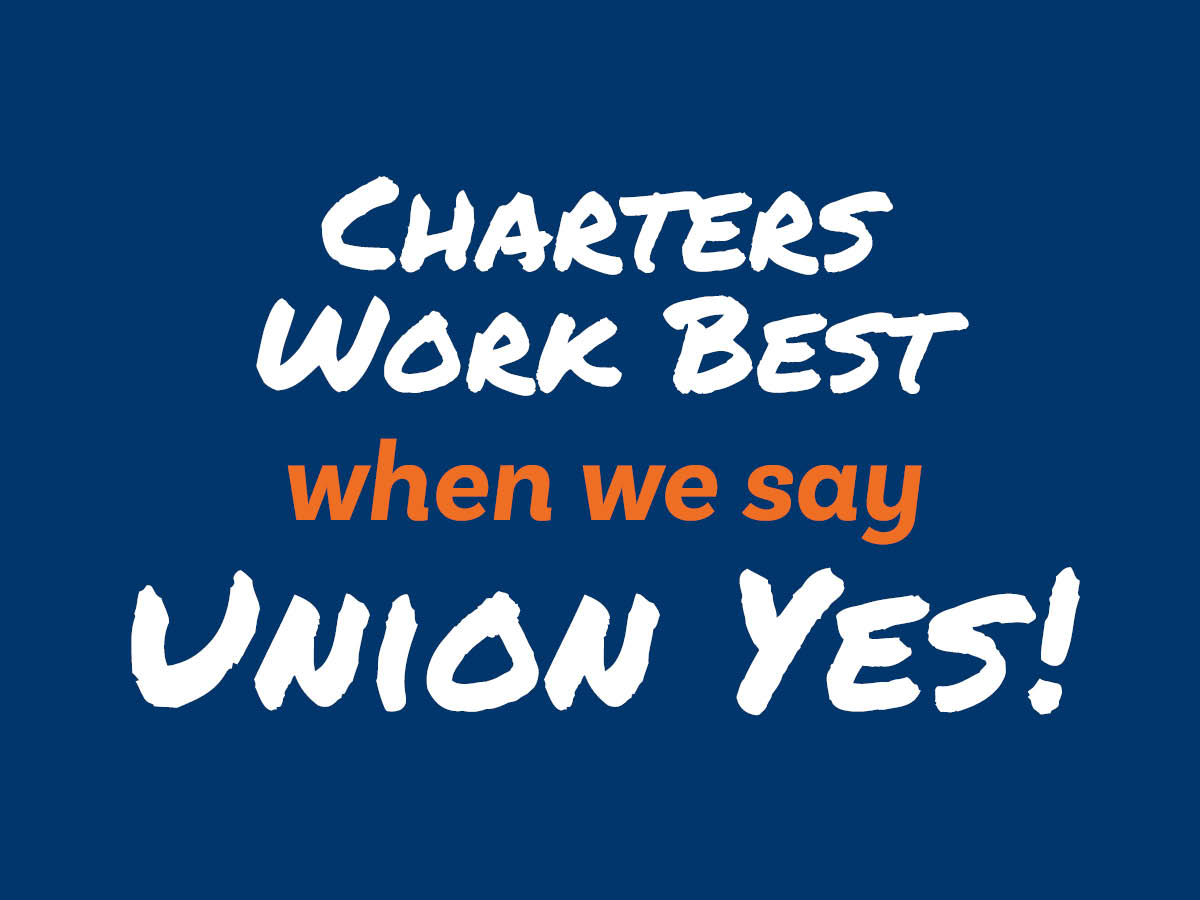 ###
The Ohio Federation of Teachers (OFT) is composed of 54 local unions representing 20,000 members who are active and retired public school teachers, charter school teachers, school support staff, higher education faculty and staff, and public employees. Cleveland Alliance for Charter Teachers and Staff (Cleveland ACTS), Local 6570, represents educators and staff at seven Cleveland area charter schools. OFT and Cleveland ACTS are affiliated with the American Federation of Teachers.