Ohio Federation of Teachers President Melissa Cropper release the following statement on the passing of AFL-CIO President Richard Trumka:
"Today, we mourn for AFL-CIO President Richard Trumka, a relentless champion for workers' rights and people-powered democracy. Rich began his work in the labor movement as a coal miner before rising to become the leader of the United Mine Workers of America and then the AFL-CIO. He never forgot where he came from, providing critical support to workers in struggle throughout his career. 
In Ohio, Rich stood with us against Senate Bill 5, when anti-union zealots tried to take away our hard won collective bargaining rights. He also guided the labor movement's response to the most anti-worker presidential administration in our lifetime, helping us not just defend our rights at work but build momentum for a higher minimum wage and a long overdue correction to our broken labor laws.\
We can all honor Rich's legacy by organizing strong unions in our workplace, fighting to pass the PRO Act, and practicing solidarity with working people every chance we get. We are sending our love and prayers to the Trumka family and everyone in the AFL-CIO and labor movement who is experiencing this sudden and painful loss."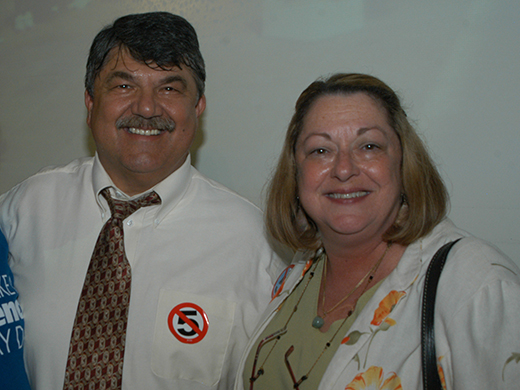 Rich Trumka with former OFT President Sue Taylor during the fight against SB 5
###
The Ohio Federation of Teachers (OFT) is composed of 54 local unions representing 20,000 members who are active and retired public school teachers, charter school teachers, school support staff, higher education faculty and staff, and public employees. OFT works to advance quality education and a voice in the workplace for Ohio's education professionals. OFT is affiliated with the American Federation of Teachers.