Congratulations to our 2022 Tom Mooney Memorial Scholarship winners: Kayleigh Slifko and Christopher Cortez!
Kayleigh is a student in Berea City Schools and her father is a Cleveland teacher and member of Cleveland Teachers Union. Kayleigh plans to attend Ohio State in the fall, majoring in political science.
Chris is a student in Arlington Schools and his mother is a teacher and member of Arlington Teachers Association. He plans to attend Bowling Green in the fall, majoring in education.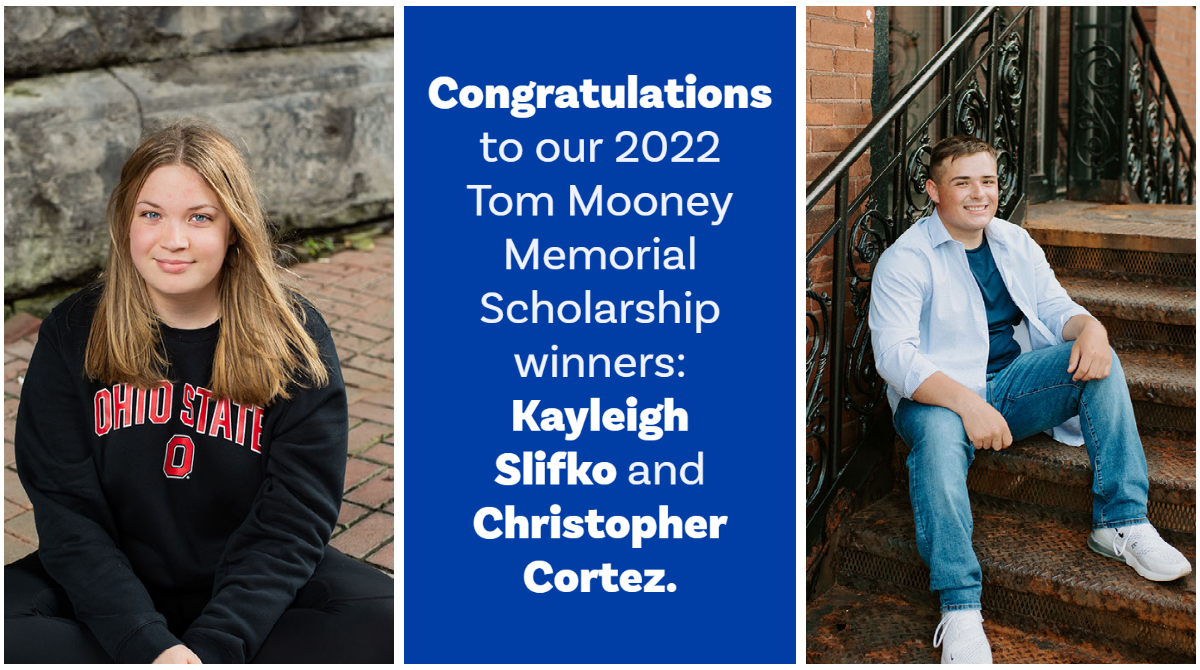 The Tom Mooney Memorial Scholarship Fund was established in December 2006 to honor late OFT President Tom Mooney's legacy in public education and union work, and to help others pursue his passions for social justice and political action. The Tom Mooney Memorial Scholarship Fund Committee selects an annual Mooney Scholar to receive a $2,000 scholarship. The scholarship is intended to provide an opportunity to a graduating senior from a public high school who plans to pursue a degree in education, history, labor studies or political science. An applicant must be the child of a member (in good standing) of the Ohio Federation of Teachers or the child of any staff person who is employed by OFT or its locals. 
Applications for the 2023 Tom Mooney Memorial Scholarship will be open next spring.