FOR IMMEDIATE RELEASE
Contact: Neil Bhaerman, Communications Director for Ohio Federation of Teachers
Teachers and Intervention Specialists at Summit Academy Painesville File for Union Recognition
Organizing Committee Seeks to be Seventh Ohio Charter School and Second Summit Academy in Union
Painesville, OH – Teachers, intervention specialists, and instructional aides at Summit Academy Community School – Painesville filed a petition for union recognition today. They are organizing to join the Cleveland Alliance of Charter Teachers and Staff (Cleveland ACTS) local, affiliated with the Ohio Federation of Teachers and American Federation of Teachers. They also delivered a copy of their petition to their principal at the end of the workday.
"We are doing this for the benefit and safety of our students," said Brittney Jakopic, a teacher and intervention specialist for grades K – 2, and member of the organizing committee. "As teachers we want to make sure that Summit Academy Painesville keeps up on its promises to parents."
When successful, the teachers at Summit Academy Painesville will be the seventh charter school to join Cleveland ACTS, and the second of Summit Academy's 24 Ohio schools to join the union. Many of the same concerns that led Summit Academy Parma teachers and intervention specialists to form their union and initiate Ohio's first charter school strike, are present in the Painesville school, including the lack of adequate staff and resources to meet the educational needs of the students.  
"Teachers at any Summit Academy experience the same issues as us in Painesville," said Kenneth Sowers, a Math and Science teacher and intervention specialist for grades 5 – 8, and member of the organizing committee. "We are standing up alongside our brothers and sisters in Parma as they fight for a fair deal that supports teachers and students." 
"Educators are forming their union because they know that's the only way to ensure that Summit Academy provides the resources that their students need and the staffing that parents have been promised." said Melissa Cropper, President of the Ohio Federation of Teachers (OFT).
The
OFT posted a webform today
for Summit Academy teachers and intervention specialists in other locations to confidentially express interest and request information about joining teachers in Parma and Painesville by organizing a union.
"We're excited to stand in unity with our colleagues at Summit Academy Painesville," said Katherine Pavella, an Intervention Specialist at Summit Academy Parma and a member of the union bargaining committee. "Summit Academy has been unaccountable to students, parents, teachers, and all Ohio taxpayers. By organizing our union across Summit Academy's two dozen schools, we can ensure that our students have adequate learning conditions."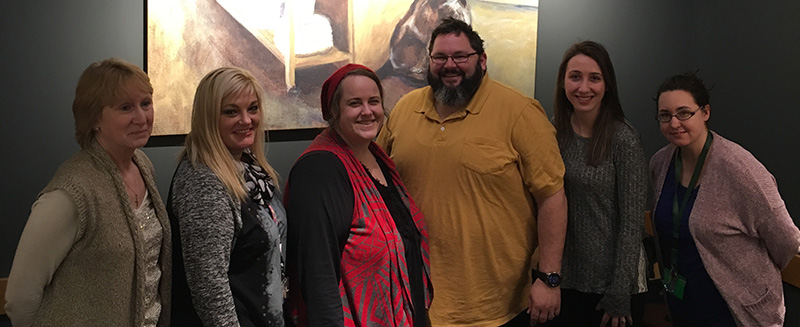 ###
The Ohio Federation of Teachers (OFT) is comprised of more than 50 local unions representing 20,000 members who are active and retired public school teachers, charter school teachers, school support staff, higher education faculty and staff, and public employees. OFT works to advance quality education and a voice in the workplace for Ohio's education professionals.  
Cleveland Alliance for Charter Teachers and Staff (Cleveland ACTS) is a local union affiliated with OFT, representing teachers and staff at six Cleveland area charter schools. Cleveland ACTS is the only union of charter school teachers in Ohio. Cleveland ACTS and OFT are affiliated with the 1.7 member American Federation of Teachers.