FOR IMMEDIATE RELEASE
March 20, 2019
Contact: Neil Bhaerman, Communications Director for Ohio Federation of Teachers
               (412)266-4899; nbhaerman@oft-aft.org
Teachers and Intervention Specialists at Summit Academy Painesville Vote for Union Recognition
The School Becomes the Seventh Ohio Charter School, Second Summit Academy School in Union
Painesville, OH – Teachers, intervention specialists, and instructional assistants at Summit Academy Community School – Painesville voted overwhelmingly for union recognition today. They are the seventh charter school in northeast Ohio and the second school operated by Summit Academy Management to join the Cleveland Alliance of Charter Teachers and Staff (Cleveland ACTS) local, which is affiliated with the Ohio Federation of Teachers (OFT) and American Federation of Teachers (AFT).
"Our students deserve adequate staffing." said Audrey Leonard, a Therapeutic Integrated Arts Teacher at the school. "Management has made big promises to our students, their families and our community. We have decided to organize to make sure those promises are met with fidelity."
"The teachers, intervention specialists and instructional assistants at Summit Academy in Painesville have voted to form a union so they can have a voice in the work they love," said American Federation of Teachers President Randi Weingarten. "I'm excited to welcome them into the AFT family. It will take all of us working together to better teaching and learning conditions at Summit—and to raise standards for charter schools across Ohio—a goal that would be impossible to achieve alone."
Last month, teachers and intervention specialists at Summit Academy Parma went on strike for nine days to win their first union contract, which includes language on staffing and class size, a binding grievance and arbitration process, and a Labor-Management Committee.
"We formed our union last year, and went on strike in February, because our students faced too many obstacles to receiving a quality education, including short staffing, large class sizes, and high teacher turnover," said Mike Meyers, an Intervention Specialist at Summit Academy in Parma. "In our school, and now in Painesville, teachers and intervention specialists are working together to solve these problems."
 "When charter schools receive public money, they should also be subject to public transparency and accountability, but in Ohio charter schools are allowed to operate behind closed doors," said OFT President Melissa Cropper. "By forming their union, the faculty at Summit Academy Painesville will have a strong collective voice and the ability to hold Summit Academy Management accountable."
"We're excited to join together in our school—and with our colleagues at Summit Academy Parma—to raise the standards for Summit Academy's students," said Kenneth Sowers, a Math and Science Teacher for grades 5 – 8. "Our students deserve proper staffing and now we'll be able to work with Summit Academy Management to make sure they get it." 
OFT has a form on their website, found at oh.aft.org/organizesummit, for Summit Academy teachers and intervention specialists in other locations to confidentially express interest and request information about joining teachers in Parma and Painesville by organizing a union.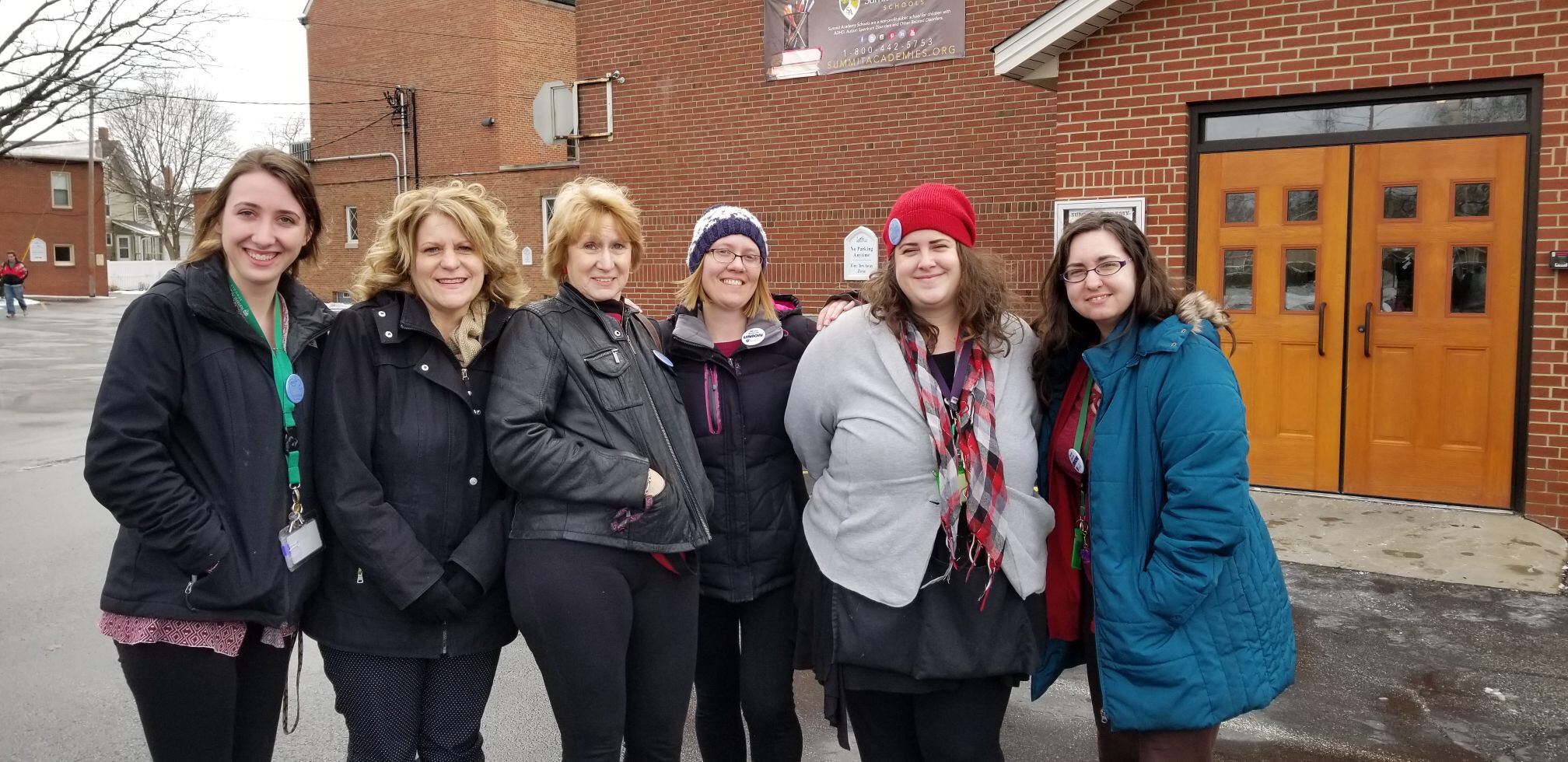 ###
The Ohio Federation of Teachers (OFT) is comprised of more than 50 local unions representing 20,000 members who are active and retired public school teachers, charter school teachers, school support staff, higher education faculty and staff, and public employees. OFT works to advance quality education and a voice in the workplace for Ohio's education professionals. 
Cleveland Alliance for Charter Teachers and Staff (Cleveland ACTS) is a local union affiliated with OFT, representing teachers and staff at six Cleveland area charter schools. Cleveland ACTS is the only union of charter school teachers in Ohio. Cleveland ACTS and OFT are affiliated with the 1.7 member American Federation of Teachers.