FOR IMMEDIATE RELEASE – 8/29/19
Contact: Neil Bhaerman, Communications Director for Ohio Federation of Teachers
                (412)266-4899; nbhaerman@oft-aft.org
Teachers at Three Cleveland Charter Schools Ratify New Union Contract
Contract includes class size limits and wage increases.
Cleveland, OH —Teachers at three Cleveland charter schools in the ACCEL Schools chain ratified a new three year contract today. The contract limits class sizes to 30 students, reduces the number of instructional and non-instructional days in the school year, and guarantees wage increases. Teachers at the three schools, Cleveland College Preparatory (K-8), University of Cleveland Preparatory (K-8), and Northeast Ohio College Preparatory (K-8 and High School), are members of the Cleveland Alliance for Charter Teachers and Staff (Cleveland ACTS) local union.
"When we started bargaining last spring, our management company was proposing to roll back many of the rights and benefits that we won in our first contract after forming our union," said Sean Belveal, a Social Studies teacher at Northeast Ohio College Preparatory High School, and President of Cleveland ACTS. "By sticking together as a union, we were able to protect the most important parts of our contract and move forward with smaller class sizes for our students, and wage increases and a shortened school year to keep our standards competitive."
Prior to this new contract, there were no limits on class size and many classes, even for kindergarten, routinely exceeded 30 students. The new contract also includes provisions to train teachers in best practices for handling student discipline.
"Charter schools are subject to less transparency and accountability than public schools, a problem that the state legislature recently made worse," said Melissa Cropper, President of the Ohio Federation of Teachers. "That's why it's so important for charter school teachers to have a union voice and be able to fight for quality learning conditions for their students and for the pay and benefits that help recruit and retain excellent teachers."
There are currently six schools in the Cleveland ACTS local union: the three ACCEL schools, Summit Academy schools in Parma and Painesville, and Stepstone Academy in Cleveland. In February, teachers and intervention specialists at Summit Academy in Parma went on strike for two weeks to win their first union contract.
"We were able to make gains at the bargaining table that will improve our students' learning conditions and improve the pay, benefits, and schedule for teachers," said Shari Carpenter, a social studies teacher at University of Cleveland Preparatory."We reached this contract while having teachers at only three ACCEL schools in our union. When teachers at the other ACCEL schools organize and join us, we can set even higher standards for our students."
Charter school teachers and staff in Ohio can request information about forming a union on OFT's website at: oh.aft.org/organizecharters.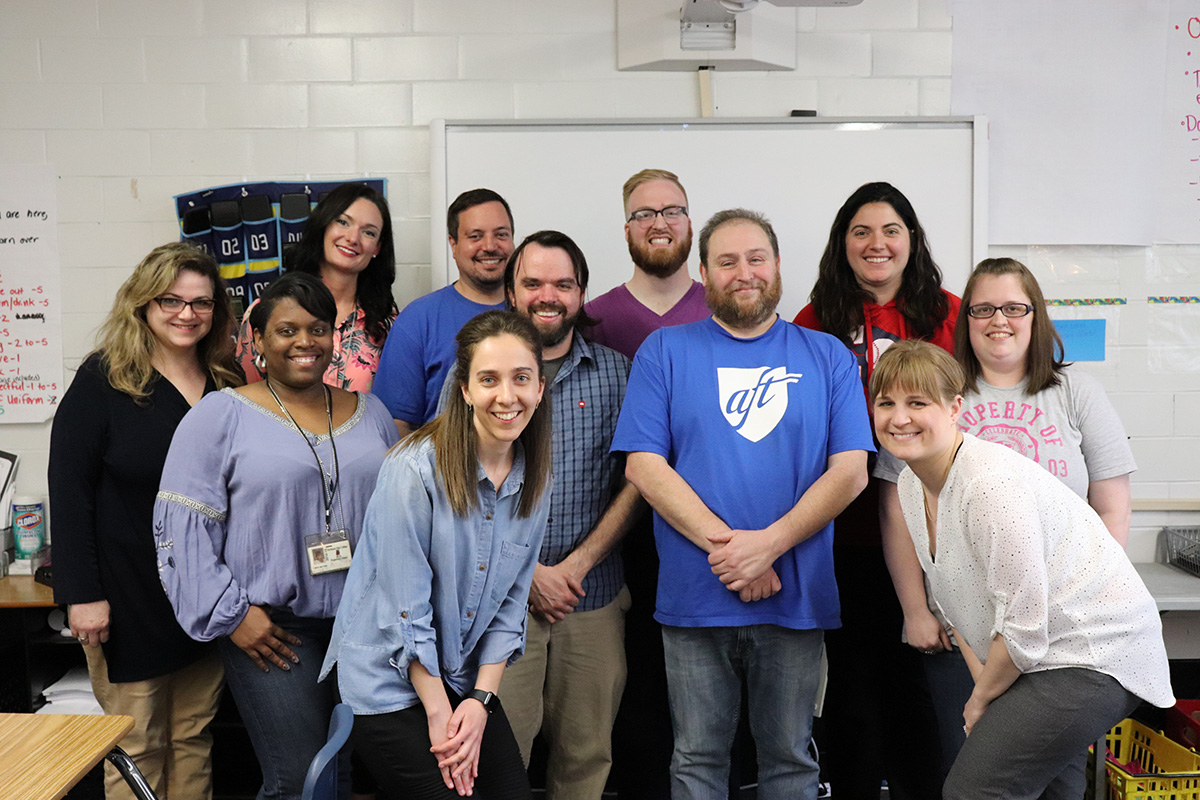 ###
The Ohio Federation of Teachers (OFT) is comprised of more than 50 local unions representing 20,000 members who are active and retired public school teachers, charter school teachers, school support staff, higher education faculty and staff, and public employees. OFT works to advance quality education and a voice in the workplace for Ohio's education professionals. 
Cleveland Alliance for Charter Teachers and Staff (Cleveland ACTS) is a local union affiliated with OFT, representing teachers and staff at six Cleveland area charter schools. Cleveland ACTS is the only union of charter school teachers in Ohio. Cleveland ACTS and OFT are affiliated with the 1.7 member American Federation of Teachers.